Regeneration in Edmond, OK
---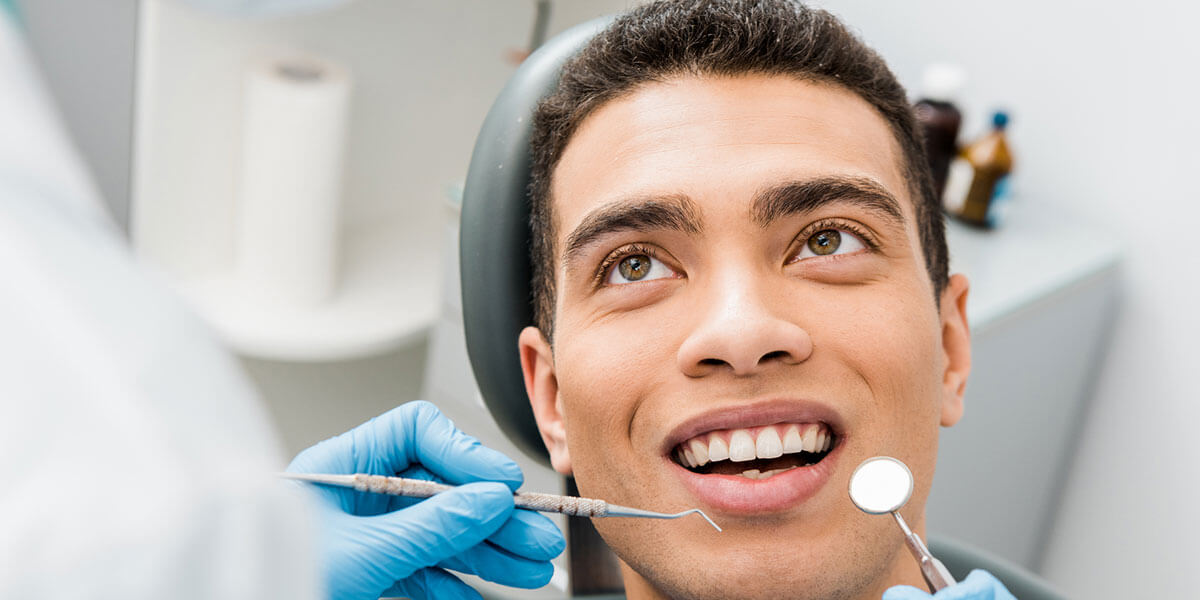 ---
Contemporary Endodontics of Oklahoma provides regeneration to patients in Edmond, OK. Call 405-285-5042 or contact us to learn more and schedule an appointment.
What is Regeneration?
---
The term regeneration means renewal or new growth. In dental and endodontic terms, regeneration refers to the restoration of the root canal portion of a tooth, the inner chamber that contains the dental pulp. Dental pulp is soft tissue containing blood vessels and nerves that are integral in the development of a tooth. Regeneration therapy can stimulate an underdeveloped permanent tooth to grow into a mature tooth with fully developed roots.
Benefits of Regeneration
---
Regenerative endodontics has many benefits: 
Strengthens the tooth.

An underdeveloped tooth may be weaker and more susceptible to decay than your other fully developed teeth. Regeneration helps strengthen the tooth so that it is more resilient. 
Aids in root development.

An underdeveloped tooth may not have fully developed roots, which can mean the tooth is not as securely anchored in the socket. The tooth may also be more susceptible to infection. Regeneration can aid in root development to secure and protect the tooth. 
Preserves the existing dentin.

Dentin is the softer layer just below the tooth enamel. Regeneration of the root canal in turn strengthens the dentin, keeping all of the layers of tooth material healthy. 
May prevent the need for a root canal.

Regeneration of the roots and root canal of a tooth can prevent infection, which may prevent the need for a root canal procedure. 
Are You a Good Candidate for Regeneration?
---
You may be a good candidate for regeneration if you have a tooth that is not fully developed. Underdeveloped permanent teeth can occur in children and adolescents, but may not be discovered until adulthood. Your dentist may diagnose the condition and refer you or your child to an endodontist for treatment.
Why Choose Contemporary Endodontics of Oklahoma?
---
Regenerative endodontics is one of the most exciting developments in dentistry today and endodontists are at the forefront of this cutting-edge research. Contemporary Endodontics of Oklahoma strives to keep up to date with current treatments and techniques in endodontic care and is one of the few endodontic practices that provides this treatment option for our young patients.
---
Frequently Asked Questions About Regeneration
---
What causes an underdeveloped tooth?
---
The most common cause of an underdeveloped tooth is trauma of some kind, like an injury to the mouth. It can also be caused by malnutrition, viral infections, and premature birth.
How is endodontic regeneration different from a root canal?
---
A root canal procedure involves removing the dental pulp from inside the tooth and filling the root canal with a rubbery replacement material that is not susceptible to infection. Endodontic regeneration encourages growth and development of the root of a tooth, including the root canal, which uses a combination of the natural dental pulp and other materials.
What are the risks of underdeveloped teeth?
---
A tooth with underdeveloped roots is more susceptible to infection. Bacteria can enter the root canal through openings in the dentin or enamel and infect the dental pulp, which can be painful. Without treatment the tooth may be lost.
Why see an endodontist for regeneration?
---
Endodontists specialize in the diagnosis and treatment of conditions affecting the dental pulp and root canal of the tooth. If a tooth has underdeveloped roots, an endodontist is the specialist who can provide treatment in the form of regeneration to save your natural tooth.